© copyright 2018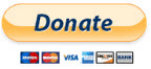 Email
Experiments, Experiences and Philosophy
Modular Synthesis:
Granular Techniques:
Hardware:
History of Sound
Roland releses the TR-808 drum machine in 1980.
1980
The E-mu Emulator was released as well as the PPG Wave.
1981
Roland released their Jupiter-8, polyphonic and microprocessor-controlled.
1981
In 1982 Passport Designs developed with their "Soundchaser" the concept of synthesizers as a computer peripheral.
1982
In 1982, flutist Larry Beauregard connected his flute to Di Giugno´s aX audio processor, enabling real-time pitch following.
1982
In 1982 Commodore release their C64, which enabled a broad public to make their first steps in producing music by a computer
1982
In 1982 Roland released the TB-303, a bass synth, most often used by Chicago house producers.
1982
In 1982 Roland released the legendary SH-101, one of the favourites of dance music producers of the time.
1982
In 1983 Yamaha´s DX7 so called FM synth (in fact it was PM) conquered the popular music of the 1980s.
1983
MIDI technology (Developed by Dave Smith and Roland) was standardized in 1983 by a panel of music industry representatives
1983
Miller-Puckette develops the graphic signal-processing software MAX in the mid 1980s.