© copyright 2018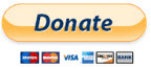 Email
Experiments, Experiences and Philosophy
Modular Synthesis:
Granular Techniques:
Hardware:
The Sound of the Waters of the World - Water and Ice in its Environmental and Social Context from All Over The World
Crossing borders ...real ones on earth as well as those, which are only in our minds.
I ask you:
Or:
Who can take part?
What kind of equipment will you need or should you use?
Any kind of recording equipment! Simple or high-tech, lo-fi or hi-fi. Anything you can record with.