© copyright 2018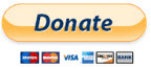 Tutorials
Modular Synthesis:
Granular Techniques:
Hardware:
SoloStuff´s SoloRack Tutorial 3 "The Oscillators Part 1"
The SA 310 VCO is one of the synths basic oscillators. Basic, but hiding some powerful extras under the hood. This part 3 deals with some general modular concepts as well as with a lot of patching. Further items are Pulse width modulation, hardsync and more.