© copyright 2018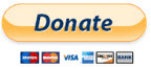 Tutorials
Modular Synthesis:
Granular Techniques:
Hardware:
u-he´s BAZILLE Patch Analysis 1 "3AM Wormwood"
Analysing Bazille´s factory patches is not only an entertaining but also a very instructive way to get familiar with this extremely versatile synth. In this series I choose some highly sophisticated presets to gradually talk about every part of Bazille. Todays patch is "3AM Wormwood".