© copyright 2018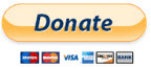 Tutorials
Modular Synthesis:
Granular Techniques:
Hardware:
u-he´s BAZILLE Patch Analysis 2 "AJ Analog Power"
I don´t dive as deep into the single modules as I do in my tutorials. But it´s more than only a shallow "look, what do we have here" kind of video. It´s sufficiently thorough to make you really understand the analysed patch while having a lot of fun with it.