© copyright 2018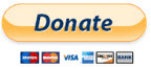 Tutorials
Modular Synthesis:
Granular Techniques:
Hardware:
u-he´s BAZILLE Patch Analysis 5 "Acid Moon A3"
The analysed patch makes use of PM, phase-distortion, fractalization, the mapping generators, the inverter and the LAG generator and of course FM. It uses the noise generator in a very creative way and sets up a whole network of filters. Watch, learn and enjoy!