© copyright 2018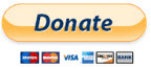 Tutorials
Modular Synthesis:
Granular Techniques:
Hardware:
u-he´s ZEBRA Patch Analysis 1 "HS Bamboozle"
This series deals with the factory presets of Zebra2. It will be continued analysing the patches of Zebra3 as soon as the new version is available. But Zebra2 is such a universal kind of a synth, that it will never get redundant.