© copyright 2018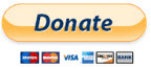 Tutorials
Modular Synthesis:
Granular Techniques:
Hardware:
The World is Sound: Reverb
This second video in the series "The World is Sound" deals with sounds I have found in reverberated audible goings on. What, if I extracted parts from a reverb trailing off and implemented it in a reverb of a completely different sound? Or exchanging the reverb Or different sounds? Or .....