© copyright 2018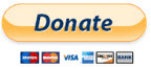 Email
Modular Synthesis:
Granular Techniques:
Hardware:
History of Sound
Yevgeny Murzin designed a compositional tool called ANS, a very early real-time additive synthesozer based on optoelectronics.
1938
The Hammond Novachord of 1939 was an electronic keyboard that used 12 sets of top-octave oscillators with octave deviders.
1939
John Cage composes "Imaginary Landscape No. 1" by adjusting the speeds of recorded tones.
1939
Solovox (by Hammond Organ Company, 1940) was a monophonic instrument meant to accompany pianos with orchestral sound.
1940
Multamonica, produced by Hohner in 1940 and designed by Harald Bode, combined a blown reed organ and a sawtooth synthesizer.
1940
Pierre Schaeffer begins his musical explorations of radiophony.
1942
Electroacoustic tape music started emerging in the 1940s.
in the 1940s
Halim El-Dabh composes "The Expression of Zaar" using recorded sounds he´d recorded on a wire recorder.
1944
The physicist Dennis Gabor published his work about applying quantum physics methods to a sound signal in 1946.
1946
The Clavioline of 1947 was featured on many recordings of the 1960s including those of the Beatles.
1947
In the late 1940s inventor and composer Hugh Le Caine invented a voltage controlled instrument, which gave the player controll over pitch and volume and timbre corresponding to a touch sensitive keyboard.
1948
Raymond Scott´s Electronium from 1948 was the first electronic sequencer.
1948
The beginning of musique concréte is dated at 1948. This approach to music is based on editing together recorded fragments of natural and industrial sounds.
1948
On 5 October 1948, Pierre Schaeffer´s "Etude aux chemins de fer" is broadcasted.
1948
In 1948 the first commercially produced audio tape recorder was available.
1948
Werner Meyer-Eppler (NWDR studio Cologne) conceived the idea to synthesize music entirely from electronically produced signals in 1949.
1949
The Japanese experimental workshop Jikken Kobo was founded in 1950.
1950
Kuniharu Akiyama composes "Toraware no Onma", the first japanese electronic tape piece in cooperation with Sony in 1951.
1951