© copyright 2018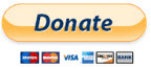 Email
Modular Synthesis:
Granular Techniques:
Hardware:
History of Sound
In the 1990 synthesizer emulations began to appear in computer software.
in the 1990s
In 1995 Robin Wood bought the rights to EMS and started producing it again.
1995
In 1996 Steinberg developed the Virtual Studio Technology (VST) standard.
1996
Korg´s Triton entered the studios and soon there was a huge amount of samples available. Early ´00 rap and RnB used it a lot.
1999
In 2007 John Chowning composes "Voices" v.2 for soprano and interactive computer answering the question, hgow a (human) soprano would fit into the computers artificial pitch/spectral space.
2007
...to be continued.