© copyright 2018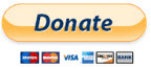 Email
Modular Synthesis:
Granular Techniques:
Hardware:
History of Sound
In the early 1960s the composers James Tenney and Jean-Claude Risset worked with Max Mathews on the matter of how musical instruments are perceived.
1961
"Max Mathews composed "The Second Law", a piece, which is entirely made up of noise, free of common understanding of pitch, yet expressing pitch." (John Chowning)
1961
Harald Bode wrote a paper exploring the concept of self-contained portable modular synthesizers using the newly emerging transistor technology.
1961
In 1961 Josef Tal establishes the Centre for Electronic Music in Israel.
1961
In 1963 Max Mathews completed his sound synthesis software "Music IV" in cooperation with Joan Miller. Mathews considered psychoacoustics as a crucial element of computer music.
1963
Donald Buchla got his inspiration for his first synthesizer from a cooperation with the composers Morton Subotnik and Ramon Sender of the San Francisco Tape Music Center.
1963
The Greek composer Xenakis authored his writing: Formalized Music: Thought and Mathematics in Composition" (French edition)
1963
Korg releases the Dona-Matic DA-20, an electro-mechanical drum machine, in 1963.
1963
Karlheinz Stockhausen composes "Mikrofonie I" for tam-tam, hand-held microphones, filters and potentiometers in 1964.
1964
The "Synket" was used in the soundtrack of "Planel of the Vampires" (1965)
1965
Donal Buchla released his first Synthesizer in 1966. His approach to synthesis was later called "West coast" in opposite to Moog´s "East coast" synth technology.
1966
In 1967 John Chowning "stumbles" upon FM synthesis – as he himnself used to describe his first findings.
1967
In 1967 The Monkees featured a Moog synthesizer in their album Pisces, Aquarius, Capricorn and Jones Ltd. (a no. 1 album).
1967
When Wendy Carlos released the LP "Switched-On Bach" in 1968 this brought the breaktrough of Moog´s instruments.
1968
Soimon and Garfunkel´s "Bookends" brought the breakthrough for Moog instruments.
1968
When in 1969 The Beatles´"Abbey Road" came out using Moog instruments too, the companies position as a market leader was clear.
1969
in 1969 Risset publishes his "An Introductory Catalogue of Computer Synthesized Sounds"
1969
Risset´s catalogue contains the first instance where pitch is used to express timbre in the same functional manner that pitch expresses melody and harmony.
1969