© copyright 2018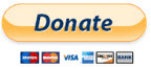 Email
Modular Synthesis:
Granular Techniques:
Hardware:
History of Sound
Composing sound in a similar way as composing melody, rhythm and harmony was not possible before using electronics and computers to produce sound and music.
1969
Risset unlocked timbre from any physical constraints, which musicians and composers had been used to with having only acoustical instruments.
1969
John Chowning wrote: "(in the 1960s) the theoretical potential for the productioin of rich dynamic sounds with computers was great, the knowledge required for realizing the potential was meager..."
in the 1960s
In 1963 Bob Moog met the composer Herbert Deutsch, who inspired Moog to combine a voltage-controlled oscillator and amplifier module with a keyboard a year later.
1963
Even in the very first experiments with FM on computers both harmonic and inharmonic spectra could be produced.
1967
Risset´s study of trumpet tones had a major influence on John Chowning´s own development of FM synthesis, as he once mentioned himself.
1968
The EMS VCS3 from 1969 had instead of patch cables a small 16x16 matrix to control the synth´s internal routing. It´s eerie sci-fi sounds are found on many sound tracks.
1969
In 1969 Matsushita releases the first direct-driven turntable on the market, followed by the SL-100 and SL-1200, the latter widely used in hip hop and DJ culture.
1969
In 1970 John Chowning creates credible brass-like tones by coupling a similar or even the same envelope to the amplitude as well as to the modulation index
1970
In "Mantra" (1970) for piano and electronics Stockhausen turns to formula composition, multiplying single- or more melodic-line formula.
1970
Donal Buchla released his first Synthesizer in 1966. His approach to synthesis was later called "West coast" in opposite to Moog´s "East coast" synth technology.
1970
After about a year of prototyping Bob Moog release the Minimoog Model D in 1970 – a cooperation with Jim Scott, Bill Hemsath and Chad Hunt.
1970
Isao Tomita utilized synthesizers rather for creating artificial and new sounds than to mimick real instruments.
1970
EMS released their "Sequencer 256" in 1971.
1971
In Europe the first no. 1 single to feature a Moog prominently was Chicory Tip´s hit "Son of My Father" of 1972.
1972
ARP released their Odyssey in 1972, a synth being basically a stripped-down version of the 2600.
1972
Klaus Schulze releases "Irrlicht" with organ and a recording of an orchestra filtered almost beyond recognition.
1972
In 1973 Yamaha licensed the algorithms for their FM synthesis from John Chowning.
1973