© copyright 2018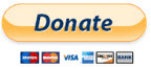 Email
Modular Synthesis:
Granular Techniques:
Hardware:
History of Sound
In 1974 Rocky Mountain Instruments (RMI) released with their Harmonic Synthesizer the first instruments, which integrated digital technology into the sound generation engine itself.
1974
In 1974 Roland Corporation released the EP-30, the first touch sensitive electronic keyboard.
1974
The German band Kraftwerk release their 4th album called "Autobahn" with the Minimoog at the center of their setup. (1974)
1974
Yamaha released the first synthesizer with slots to store patches made by its users, the GX1, in 1975, developed since 1973
1975
Curtis Roads produced the first piece of granular music using a computer in 1975.
1975
Roland released the polyphonic string synthesizer RS-101
1975
In 1976 Yamaha released the CS-80, a 220 lbs weighing monster, which constantly kept going out of tune – but had beautiful sounds under the hood
1976
In 1976 Klaus Schulze publishes "Moondawn" featuring the Moog synthesizer.
1976
New England Digital Corporation (NED) introduced the Synclavier in 1976 – the first fully digital sound generating instrument.
1976
In 1977 John Chowning composes "Stria", a piece completely based on FM synthesis.
1977
Roland introduces their microprocessor-driven CV/Gate music sequencer MC-8 in 1977.
1977
By the end of the 1970s even digital samplers had arrived on the market.
End of 1970s
The 5-voice polyphonic Prophet-5 by Sequential Circuits was the first synth with a global storage facility of 40 memory slots.(1978)
1978
In 1978 Korg released their iconic MS-20
1978
The Fairlight CMI entered the market.
1979
Oberheim released the iconic OB-X.
1979
By 1979 the Greek composer Iannis Xenakis had devised a computer system (UPIC), which could translate graphical images into musical results.
1979
In 1980 Syntauri build with their "alphaSyntauri" the first example of designing synthesizers as a computer peripheral, rather than as a standalone unit.
1980